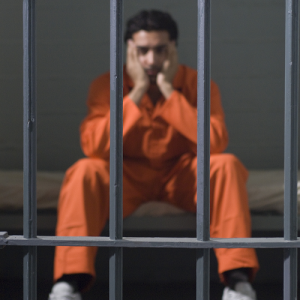 There is no greater injustice than being wrongfully charged or convicted of a crime, and then being locked away from your family for years, possibly for life, or worse yet, put to death. Those proven to have been wrongfully convicted through post-conviction DNA testing, spend, on average, more than 13 years incarcerated. If you or a loved one has suffered as a result of having been wrongfully convicted of a crime, you may have the right to bring a civil rights lawsuit to recover financial damages.
When selecting a civil rights attorney, be cautious of law firm website's that tout "results," and "experience," or lawyers who claim to "be super," or to have handled "complex cases." Instead, insist that the lawyer provide you with a list of the civil rights cases that s/he has actually litigated. When you retain Jacob Litigation, you are retaining Attorney Devon M. Jacob who has extensive proven national civil rights experience.
Presently, not all states have compensation statutes to compensate persons who have been wrongfully incarcerated. In those states that do not have compensation statutes, compensation may still be available under certain limited egregious situations:
To prevail on a claim of Malicious Prosecution under the Fourth Amendment, a Plaintiff must be able to prove that the: (1) Defendants initiated a criminal proceeding; (2) criminal proceeding ended in the Plaintiff's favor; (3) proceeding was initiated without probable cause; (4) Defendants acted maliciously or for a purpose other than bringing the Plaintiff to justice; and (5) Defendants unlawfully seized Plaintiffs.
While the above elements appear to be simple and straightforward, in reality, what constitutes "favorable termination," "probable cause," and "seizure," are often highly contested mixed questions of law and fact.
In Brady v. Maryland, 373 U.S. 83 (1963), the U.S. Supreme Court held that "the suppression by the prosecution of evidence favorable to an accused upon request violates due process where the evidence is material either to guilt or to punishment, irrespective of the good faith or bad faith of the prosecution." However, the failure to disclose evidence does not automatically violate constitutional guarantees of due process unless the Plaintiff can prove the "materiality" of the evidence supposedly withheld – meaning where the jury would have returned a different verdict had it heard the evidence, or where the suppression of the evidence undermines confidence in the outcome of the trial. Proving that a Brady violation rises to the level of an actionable civil rights claim requires the assistance of a skilled civil rights lawyer.
Judges and prosecutors enjoy absolute immunity from civil liability related to their performance of prosecutorial or judicial functions, and enjoy qualified immunity from civil liability related to their performance of investigative or administrative functions. The doctrine of qualified immunity provides that government officials performing discretionary functions, such as police officers, are immune from civil liability if their conduct did not violate a clearly established statutory or constitutional right of which an objectively reasonable person would have known. Immunity defenses are often difficult for even the most skilled of legal counsel to navigate, which is why you want to make sure that the counsel who you choose to represent you in your civil rights litigation has extensive experience.
If a loved one or you have experienced a violation of your Federal Constitutional rights, please contact Jacob Litigation at 717.796.7733 or at information@jacoblitigation.com.